You don't need one more thing to do. Let us help you with your website.
You depend on your website, especially during this pandemic when so much business is happening online.
If your website is not doing what you need it to and you know it's time to fix it, we can take that project off your plate. 
Take the first step by scheduling a free 30 minute call.
Don't let your investment go down the drain. 
Building your website in the wrong system or hiring someone without a dependable process can leave you with a completely non-usable website (not to mention your investment going down the drain). 
We've heard all the horror stories, and we promise not to add to them. In fact, we guarantee it. Let us take the stress of your website off your plate so you can focus on your business. 
The Time Is Now. 
Stop Wasting Your Own Time. Let's Get To Work.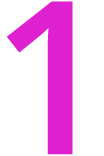 Book a Discovery Call
We get to know each other a bit and discuss your upcoming project or website needs. 
Set Project Scope & Investment
We set the project scope and timeline together as well as schedule all meetings for the project so you know when you get to see progress.
Watch Magic Happen
You'll see progress during (and enjoy) each website review call, will have a set launch date, and you'll even learn how to make changes to your site yourself when it's complete. Honestly, it will probably feel like magic. 
Avoid Getting Screwed by a Web Developer
Download our list of 4 common issues that occur with website projects along with questions to ask when screening developers to avoid them. 
WHO WE ARE INFORMS
WHAT
WE DO
We believe in SIMPLICITY and FLEXIBILITY.
Our primary core value is simplicity. We use tools like WordPress and Divi that enable us to build beautiful, flexible websites that both you and our team can easily update.
We educate and involve you in the process.
At the end of every project, we conduct a recorded client training where we show you how to make edits yourself, so you feel a true sense of site ownership.
Kindness is a requirement.
This guideline results in our relationship feeling a lot more like a friendship.
Can't stop won't stop.
We use our creative problem-solving mindset to find ways to keep projects moving on schedule and at our high standards, even when you get hella-busy, taking stress and pressure off of your plate.
We dare you not to have fun.
Our purpose is to create delightful experiences. This means not only for your visitors and customers through the websites we build, but also for you. We bet you a nickle you've never had so much fun working on a website project.
What I know about working with Hooked On Code is this: they create amazing sites in very little time, with minimal effort required from the client. Their process is much more seamless than any other I've experienced.

– Chris Phelps | Founder, We Train Hearts and Tackybox
We Promise...
we will be easy to work with and get ahold of. 
the process will be delightful.
we will leave you with a website that is easy to edit and change as you wish.
Our Guarantee
We have a 100% happiness guaranteed return policy. If you don't love your website when we're done, you can request to return it.
Now doesn't that just make you smile? 
Working with Hooked On Code
Let's Talk
If you've made it this far you have a job to do, want quality help, and have a sense of humor. We're a match made in heaven!