Stop waiting on your slow website design company.
As a Texas business owner, not having the ability to make changes to your own website is frustrating. Having to micromanage your website design agency to make changes for you is even more so.
Our team of delightful award winning Texas web design professionals take a partner-focused approach to website redesigns and care, making your website move to the bottom of your stressor list.
The Time Is Now.
Get back 3+ hours a week immediately and lower your stress level with our high quality web design services.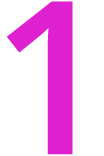 Fill out a discovery form.
We'd like to get you an estimate as fast as you do. Answering some questions about the project and your corporation help us prepare estimate ranges quickly so they can be discussed on the phone when we talk.
Discuss project scope and timeline.
We'll spend some time together on the phone after we ensure what you need is within our specialty, and plan out the project scope and timeline together. We'll also set your project launch date which is then included in the project contract.
Do the rest of your job while we make magic happen.
You'll see progress during (and enjoy) each website review call, will have continual confirmation of your upcoming launch date, and even learn how to make changes to the site internally when it's complete… all within less than 10 hours of your time.
So you can, you know, do your actual job.
Every decision is made with longterm web design flexibility and ease of editing in mind.
Our primary core value is simplicity. We use content management systems (CMS) like WordPress and Divi that enable us to build beautiful, flexible websites that both your and our teams can easily update in the future with minimal time and expense.
You have the power.
At the end of every project, we conduct a recorded client training where we show your team how to make edits internally, so you aren't handcuffed to our support team when you need a quick or simple change.
You won't hold us up.
You're busy (probably too busy to have gotten this far down our website), but that does not need to stop you from working on this project you know is critical.
When working on website redesigns or other website projects, we use our highly-intelligent-adult decision-making superpowers to find images, write content, and find solutions to problems that would stop other agencies in their tracks.
Happiness guaranteed.
Our website design company's main purpose is to create delightful experiences.
This means not only for your visitors on your company's website, but also for you as a person. We bet you a nickel you've never had so much fun working on a website project.
What I know about working with Hooked On Code is this: they create amazing sites in very little time, with minimal effort required from the client. Their process is much more seamless than any other I've experienced.

– Chris Phelps | Founder, We Train Hearts and Tackybox
 NO Bullshit, AWARD WINNING WEB DESIGN Company in Texas
Proud to be a Women-Owned & Operated Web Design Agency In Texas
(You read that right), We're a women owned and operated web design firm located in Texas that will bring a dynamic local team to your next web design and development project. We promise to bring a unique point of view to your website. We primarily work with companies in Texas and have good understanding of what our local clients need to grow their business through their website.
At Hooked on Code, our Texas web design agency will bring you creative web design that will be delivered on time and without a lot of the B.S. you get from most web design companies. We know your web design project is crucial to your business, which is why companies all over Texas trust our web design and development agency to deliver high quality products and service to your company.
Working with Hooked On Code Texas Web Design & Development Agency 
We Promise...
we will be responsive and easy to work with and get ahold of.
the process will be delightful.
we will leave you with a website that is easy to edit and change as you wish.
Our Guarantee
We have a 100% happiness guaranteed return policy. If you don't love your website design when we're done, you can request to
return
it.
Any other concerns?
Ready To LOVE Your Texas Web Design Agency?
If you've made it this far you likely have a job to do, want quality help, and have a sense of humor. We're a match made in heaven! Fill out our inquiry form and we'll get back to you lickity-split.
Your company's website has never been in better (or softer) hands.
An Event Apart Notes 2021
Live blogging from the best web design and development conference there is.
Derek Featherstone is the Chief Experience Officer at Level Access, where he focuses on ensuring that accessibility and inclusion are an integral part of creating outstanding customer experiences. He's been working on the web since 1999 when he left his career as a high school teacher to start his own web design company, and also compete in a few Ironman triathlons. Today, Derek is here to explore ways of making sure products and designs are accessible right from the start of the project, instead of trying to wedge it in at the last minute.
read more